Sunday 22nd March 2020
Each Sunday we will be bringing you either a short or series of shorts around a set theme for you to enjoy. We love to champion short film in all its forms, and also filmmakers at sea/film. This is also where we all started, doing popup short film screenings, so it feels great to get back to our roots!
​
Hopefully these films over the next weeks, will offer you something new, challenging and exciting. We would love your suggestions of themes or if you are a short filmmaker especially local to Scarborough and the North Yorkshire Coast, we would love to showcase your films!
​
As its mothers days we thought we would start off with the theme of mothers and we have a particular bittersweet film to bring to you today. 'My Mother's Eyes' by Jenny Wright, 2019. Wright is a 2D Animation Director, and her work focuses on line and story. In this particular animated work she uses childhood memory to focus on the themes of motherhood, growing up and loss.
The story starts with the birth of a child, and we see them grow up protected and encouraged by their mother as they get to understand and learn about the world, through their mother's eyes. We see the emotional bonds and strains of a parent and child's relationship from humour and love to care and tiredness, and also how roles often switch throughout a lifetime.
A short but emotional watch that captures the rawness and complexities often present in such relationships and all told through the simplicity of a simple line technique.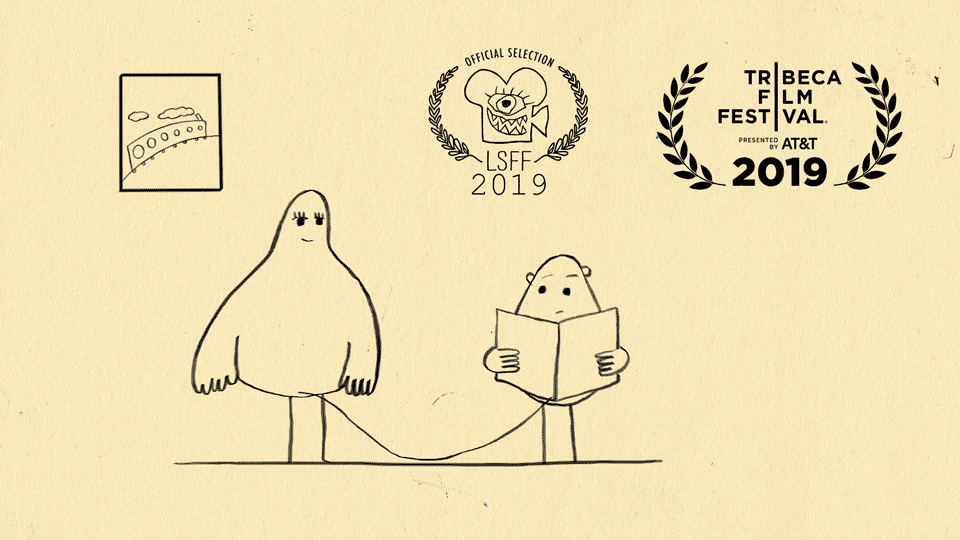 Shot from 'My Mother's Eyes' : https://bit.ly/2y0synO
Watch the film now: https://bit.ly/33C4WSd
Find out more about the filmmaker, Jenny Wright: https://bit.ly/2wrUws0
We look forward to hearing your thoughts!